7/12/2013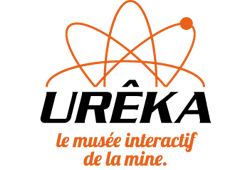 The Ureka interpretation center* opens its doors today to the general public at the AREVA Bessines site in the Limousin region of France. Ureka's innovative concept is as entertaining as it is educational, and is designed to appeal to a broad segment of the public.
Families, tourists, history buffs and science fans will learn about the history of uranium, the challenges associated with it, and its future prospects through a variety of educational displays, and especially from people who have contributed historically and in terms of expertise.
The interactive exhibition covers 850 square meters of display area, while the interpretation center occupies a site of more than one hectare (about 2.5 acres), introducing visitors to the world of mining during a tour lasting more than two and a half hours. The tour takes the public to the depths of the earth during an interpretation tour of an underground mine in the 50s to 70s.
Ureka gives the keys to a scientific understanding of uranium as a natural resource. The interpretation center explains radioactivity, radiation, and the risks and challenges of uranium while giving its historical and technical context.
*A type of museum that shows and explains a site and its riches.
Visit Ureka!
Discover the pioneers and adventure of mining with the whole family. Visit the http://www.ureka.fr/ website (only in French) for a description of activities and all the information you need to plan your visit.