2/6/2014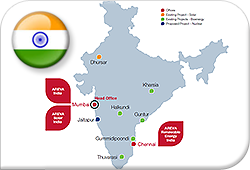 To reinforce AREVA local presence, ICO regions are developing dedicated business communications tools and channels. In that context, the India region is launching its website: http://india.areva.com/.
This new electronic communication channel will support the Region to face its major market challenges:
in the New Build business with the Jaitapur EPR Project,
but also in the Bioenergy and Solar segments, where major offers are under discussion or foreseen.