10/10/2013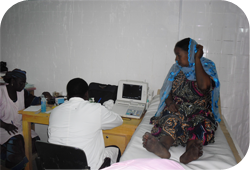 In September, AREVA, through its corporate foundation, sponsored a traveling clinic to offer gynecological checkups to women in rural communities in northern Niger. This initiative aimed at reducing maternal mortality was carried out in partnership with the Nigerien Public Health Association (ANSP) at eleven health centers in the Arlit and Iférouane districts.
An obstetrician gynecologist and two midwives equipped with an ultrasound device traveled to local health centers to perform the checkups. A total of 1,369 women and girls were given examinations, with 382 of them receiving ultrasound scans.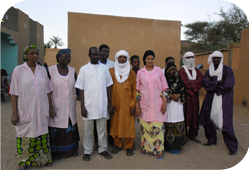 The participating healthcare workers provided advice and information to the women, and discussion groups were held on the subjects of reproductive health and the fight against sexually transmitted diseases.
Each health center was also given a stock of related medical supplies in this highly successful program.
A second traveling clinic is planned for early 2014.