4/24/2014
In brief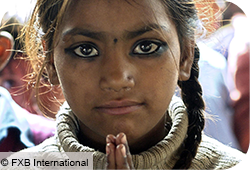 AREVA Corporate Foundation invites you to discover the major projects it supports, in pictures, through a new film that focuses on its major fields of action: healthcare, education and culture. The clip also puts the spotlight on solidarity initiatives by employees of the group active in associations.
Through 3D sequences, zoom effects and slow motion, the film shows the concrete achievements of each project in the field in terms of the benefits to the local population.
Made for a wide audience, both internal and external, the film may be viewed on the group's intranet and web sites.