9/24/2013
In brief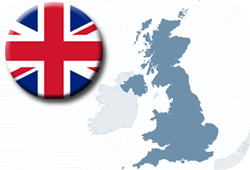 AREVA UK is launching a new website to strengthen its presence in the British market and increase its responsiveness to local customers' expectations: http://uk.areva.com/.
For Robert Davies, AREVA Director in the United Kingdom, "This country's energy market offers strong opportunities, thanks in particular to the support of the government, which wants nuclear and renewable energies to be completely integrated into the country's energy mix. With this new website, we are pleased to be able to present AREVA's offer to customers across the Channel in the United Kingdom, and to provide them even greater support for their energy strategies."
The United Kingdom is implementing an energy policy based on the development of these two synergistic sources of energy to help secure its electricity supply and fight climate change.
For the nuclear market, the British government is planning for the replacement of its aging fleet by deciding to invest in new builds. The AREVA group is working with its partner EDF on the planned construction of two EPR™ reactors at the Hinkley Point site. At the same time, the AREVA group is bringing expertise in the front end and back end of the fuel cycle to the United Kingdom.
For the renewables market, the AREVA group's activities are concentrated on the offshore wind and bioenergy segments. In fact, with the granting of production licenses for a total capacity of 32 GWe, the British market constitutes the world's largest wind farm programme.