11/17/2014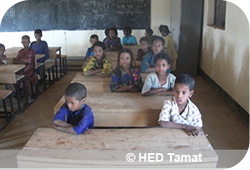 Once again this year, AREVA runners were all in, logging 493,426 kilometers from February to September 2014. The turnout at 31 sites in 8 countries all over the world gave backing to the support that the AREVA Corporate Foundation provides to Nigerien children via two programs that facilitate their access to education and healthcare, with 100,000 euros in funding.

As a result, the Foundation was able to renew its commitment alongside the Secours populaire français and its local partner HED Tamat so that 900 children can go to 10 schools in the rural town of Ingall (Agadez region), thus improving the enrollment rate in that area, which is mainly populated by nomads, as well as the students' living and working conditions.
This involves pursuing actions begun last year to ensure the children's daily nutrition (with three meals a day) during the 2014-2015 school year, with the objective of encouraging parents to enroll their children in school to curb the absenteeism noted in this region. Since September, all of the conditions are now present to enroll the students in various schools.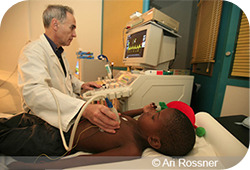 The AREVA Foundation is also associated with Mécénat Chirurgie Cardiaque for operations in France on five Nigerien children with heart defects who cannot be operated on in their home country due to lack of equipment, skills or financial resources.
With more than 1,600,000 kilometers run in 5 years, the Foundation has been able to support projects benefitting children's health and education with 400,000 euros in funding.