3/24/2016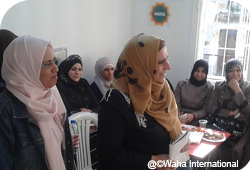 On March 8 of this year, a new medical and social center was opened for women and children who have taken refuge in Izmir, Turkey. The center can accommodate 150 to 200 people per day. This program was initiated by WAHA International (Women and Health Alliance) and is funded by the AREVA Corporate Foundation.
With more than 100,000 migrants currently staying in Izmir, a Turkish port city near the Grecian islands on the threshold of the European Union, a medical and social center was desperately needed to care for the most vulnerable of them, the women and children.
The center offers basic medical care, gynecological care and psychological care as well as classes in the basics of the Turkish language.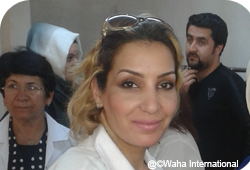 Wafaa Mohamad, a social worker who also serves as secretary for the center, describes the first days of the center: "On the day it opened, which coincided with International Women's Day, about 20 Syrian women came to the center along with representatives of other NGOs working for refugees. The center's activities began on March 14 with Turkish language classes, children's activities, and social and psychological counseling. The teacher and I set up a schedule for Turkish classes for groups of ten students per day, with two hours of instruction for each group. Gynecological examinations began on Monday, March 21; appointments had already been scheduled, particularly for a pregnant woman whose baby is expected in one month. Two women also requested that an interpreter accompany them to the hospital. Coming to the center is a big step for these women. They prefer to sign up for Turkish classes first, to get used to the place and to meet the center's personnel. Once they feel that they are safe in this new environment, they can open up to our psychologist."